Remembering Billy "The Kid" Harris
"Between the ages of 16-30, there is no player that could ever beat me. Jordan, Doc, Bird, Oscar, Magic, any of 'em. I would have f—– them up. I'd give them 22 points in a game to 24. They would never beat me."
Billy Harris
Remembering Billy "the Kid" Harris
The "best ever" from this city [Chicago] never to touch an NBA court...
The man called "The Kid," who for more than 40 years scripted Chicago's basketball history and was recognized by his peers as perhaps the greatest playground basketball player in the history of the game, passed away.
– Scoop Jackson, ESPN Senior Writer [Jan. 5, 2010]
Billy Harris
Billy 'The Kid' Harris (November 12, 1951 – January 3, 2010) grew up on the South Side of Chicago, IL where he earned a reputation as a streetball superstar. He has been dubbed the best playground basketball player ever. After being recruited by many colleges, including the University of Kansas, he played at Northern Illinois University from 1969 to 1973.
During his junior season at NIU, he led the team to a 21-4 record, which was good enough for NIU to be ranked in the national top 20 for the first time in school history. He was drafted by the Chicago Bulls in the seventh round in the 1973 NBA Draft but did not make the team. He instead played in the American Basketball Association (ABA) with the San Diego Conquistadors and traveled across the country and played overseas in the Philippines.
Billy Harris coached basketball for young people in his Chicago neighborhood and was inducted into the Northern Illinois Athletics Hall of Fame in 2001 and the Illinois Basketball Coaches Association Hall of Fame in 2002.
A Tribute to 'The Kid'
Basketball is more than just a game here in Chicago. It's a way of life! Going back as far as the 50's, 60's and 70's, there's so much rich basketball history in Chicago. I, myself, can go back as far as 1977, my second year at Calumet High School. I can remember the H.S. Alums Don Ross, Kenny Arnold, and Alvin Johnson doing their thing on the basketball court. All over the Chicago in 1977 there were so many great players including Rickey Green, the lightning fast guard; an argument could be made that he could dribble the ball up the court faster than anyone! Let's not forget Mark Aguirre, Edie Hughes, Mitchel "JJ" Anderson, Raymond McCoy, Craig Hodges, Darius Clemons, Glen "Doc" Rivers, Isiah Thomas, and others that were coming up and making a name for themselves around this time. We had Sonny Parker in the pros, Cazzie Russell playing for the Lakers and later the Bulls, Mickey Johnson, playing for the Bulls and I tell you, Mickey Johnson was changing the game as a point forward in the NBA. It was so competitive all over the West and South sides of Chicago.
However, one player in particular comes to mind…one who could out-run and out-gun the best of them. He was all-city, all state and one of the greatest scorers the state of Illinois has ever known. He went on to play at Northern Illinois University and became their all-time leading scorer. He once had a basketball shoot-out with a well-known player by the name of Doug Collins of S.I.U./Philadelphia 76ers and won. I'm speaking of Billy 'the Kid' Harris. Billy had game! Billy was way ahead of his time. Billy Harris got drafted by the Chicago Bulls but was later cut. Some say he was caught up in the ownership and general manager change that was going on at the time. Or, it could have been that the league just wasn't ready for a run-it-up-the-court type of player by today's standards. But maybe it was that he was making their return players look bad at the time, and talking trash to boot. They just weren't ready for him.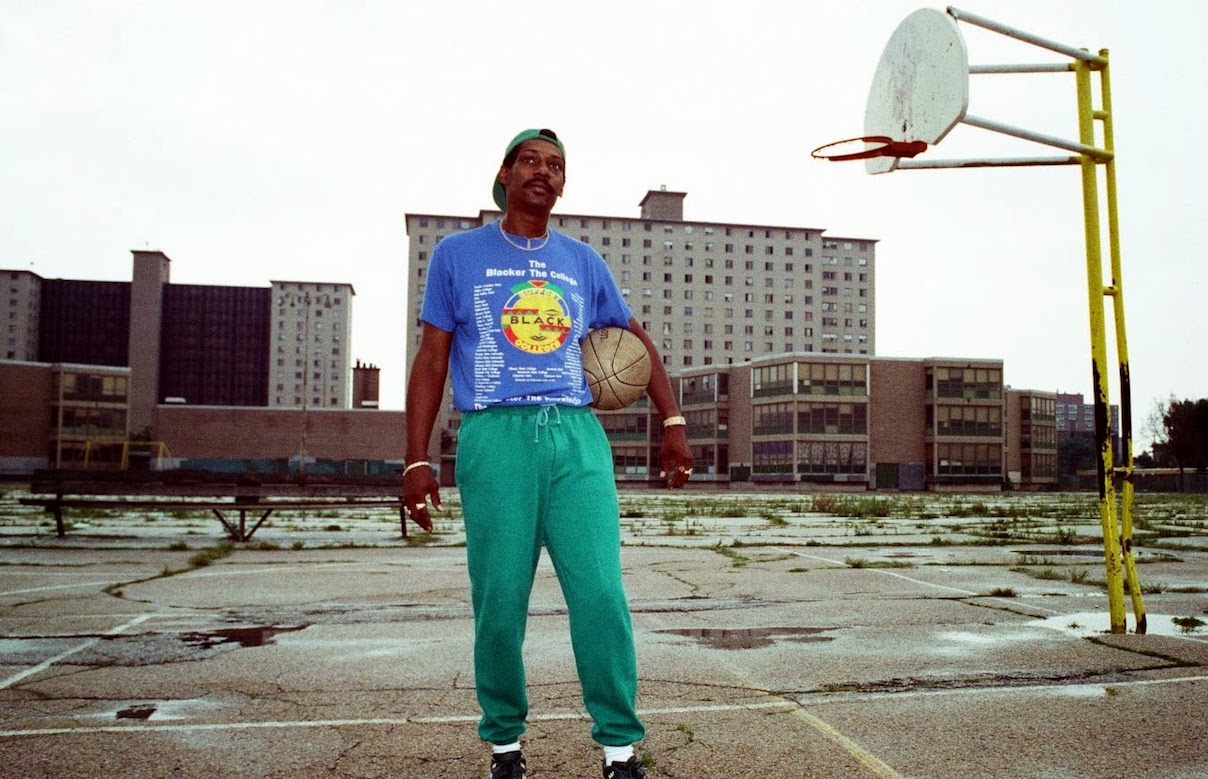 When I think of Billy Harris, Jimi Hendrix comes to mind. Jimi kept getting kicked out of bands (Little Richard's touring band, The Isley Brothers, Jackie Wilson, etc.) during his Chitlin' Circuit days. The league was more of a controlled type of game, but that would soon change with the merge of the ABA league in later years. Billy was more into freedom of expression, so he played overseas, he played in the ABA and later he traveled all of the country playing ball and showing off his skills. He played in the Chicago Summer Tournaments, which were near the Westside Chicago Boys Club.
Billy Harris may not have made it to the NBA, but he made it to the top. Billy gave Chicago fans and players thrills and highlights of a lifetime that some will never forget. Some stories may be fabled, but most are true. Nevertheless, Billy 'the kid' Harris was one of the greatest to ever touch a basketball. You tell me a guy who's team won the Summer League Tournament 7 years in a row and talked big trash… tell me a guy who traveled outside of his city and took over tournament games and still averaged 30 points a game…
Most legends do these things in the comfort of their city and home crowd. Not Billy… he played like he had a chip on his shoulder, and he did! No one could knock it off. He was one of the premiere trash talkers and I don't' think nobody talked trash more than Billy did. He told you what he was going to do on the court then did it. Billy was a threat two steps inside the half court line. NO LIE. He played one-on-one for huge amounts of money against anyone, and I mean ANYONE!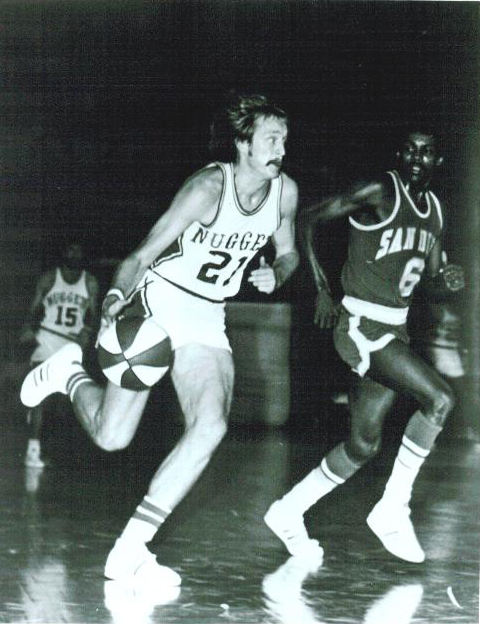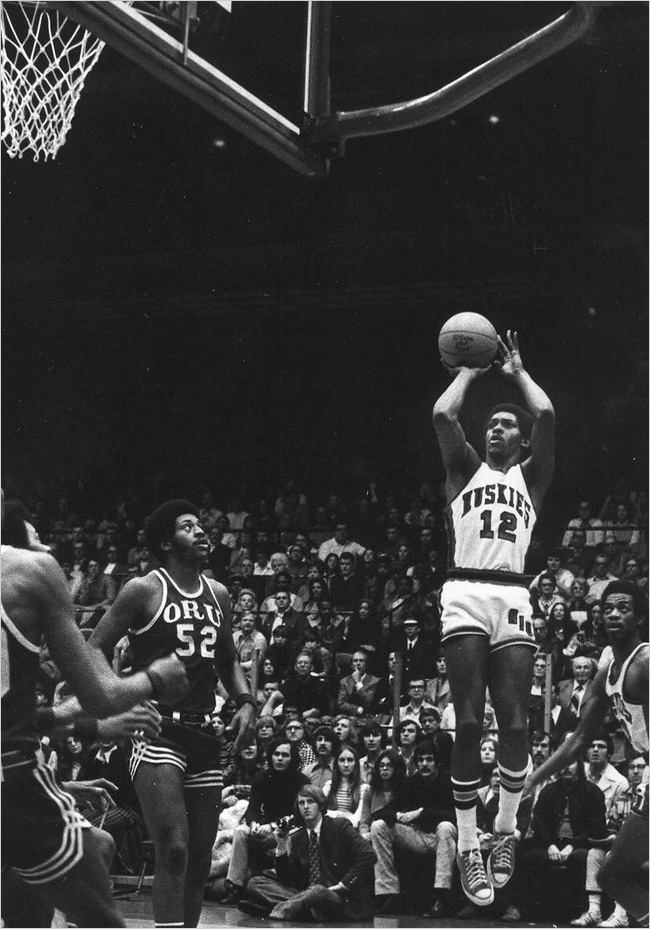 Billy was the 35-year old guy that quietly challenged Michael Jordan to a one-on-one game. Mike refused staying he didn't have anything to prove. That was the M.J. during his Cotton Club, getting his hair cut on the west side of Chicago and sometimes driving a Chevy Blazer days.
Billy Harris is by far the greatest ball player to come out of Chicago and that includes Isiah Thomas. I asked him one day when he was hanging out at Washington Park at a 50 & over league "Who was the baddest boy that ever came out of Chicago?" he said "Art Sievels!" he went on and on about the exploits and about what Art could do. That's another story I hope to tell one day. Speaking of stories, Billy had a ton of them, like the one about him and George Gervin, or the Wilt Chamberlin stories and the ones with Marvin Webster, on and on. There was also the story where he beat a team comprised of Chicago Bulls players.
How did Billy get the nickname 'the kid?' I think he told me he was a little guy trying to play ball with his older brothers who were phenomenal athletes themselves. They excelled in football, baseball, and basketball. Billy would be at the gym playing with older guys that included Charles "Sweet Charlie" Brown, and they would say "Hey, kid get this" or "come here kid get that" and it just stuck.
Billy had presence. When kids saw him, they just gravitated towards him. He was a great teacher too. I remember a basketball camp at the University of Chicago where Billy Harris and Brian Leach were hanging out and Billy decided to take over the camp sessions. I guess he didn't like the way the camp was going and took it over. The kids didn't know who he was, but they were trying to give 150%. I said wow. It was amazing how he got in there and got results from the kids just like that.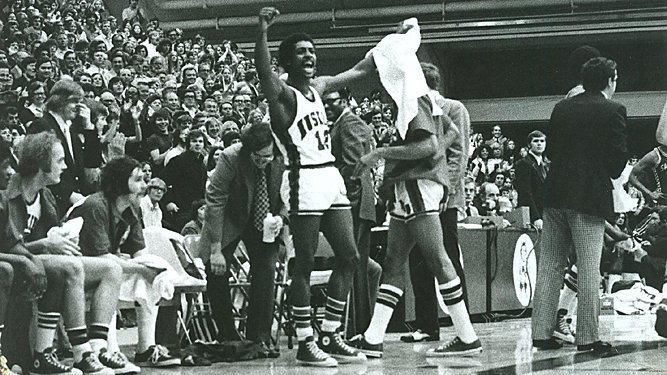 To the modern-day ball players like Isiah Thomas, Bryan Leach, Tim Hardaway, and Paul McPherson, there was not a flaw in Billy's game. At 6'3" he had speed and could leap out of the gym like he had rockets. I won't go all into the dunk stories that he had and there wouldn't be enough time to tell of all the ones I know of. He's a very good passer. I think what made him such a great passer was because of his offensive game. Everybody thought he was going to shoot the ball. He would fool them and hit his teammates with a pass.
He played defense well. Some say he played defense when he wanted to. I say with all of the lights out, his range was just inside the half-court line. I saw that for myself. His forte was to show you up, embarrass you to make you look bad. That is what streetball players do today, but the street ballers of today don't win games, they don't travel around the world and across the country. This is the one distinction Billy had over the rest. Billy 'The Kid' Harris won games. He was a winner on the court. When you went up against his team, you were in for a battle!
So, here's to you Billy 'The Kid' Harris. Thanks for all the memories and the ooohhhs and ahhhs. Big thanks for all your help!
RIP November 12, 1951 -January 2, 2010